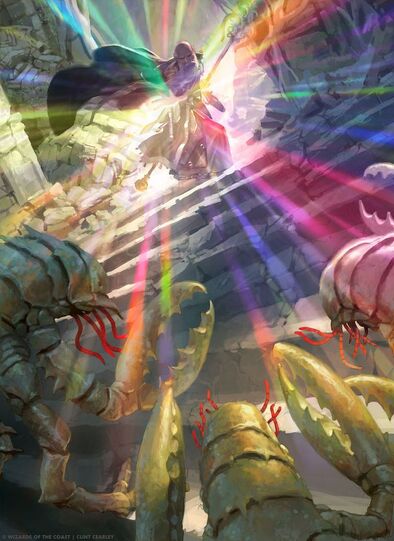 The caster evokes a blinding flash of light.

| | |
| --- | --- |
| Light Affliction | 1st: Vision Impaired, 2nd: Vision Disabled, 3rd: Vision Unaware |
| Cone Area | Concentration |
| Limited to Vision | |
Casting
Casting Time Standard Action
Components Focus or Verbal and Somatic
Capabilities
A searing cone of light emits from the caster, overwhelms  the vision of those caught in the area of effect.
Schools
Sorcerer
Cleric
Agamotto
References
TBD
Ad blocker interference detected!
Wikia is a free-to-use site that makes money from advertising. We have a modified experience for viewers using ad blockers

Wikia is not accessible if you've made further modifications. Remove the custom ad blocker rule(s) and the page will load as expected.