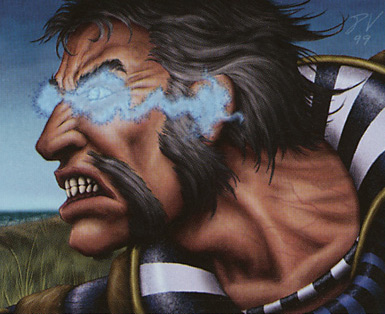 The caster is aware of the history behind a magical object
| | |
| --- | --- |
| Senses | Postcognition |
| Limited to Magical Objects | Linked |
| Detect Magic | Ranged |
Casting
Casting Time Standard Action
Components Verbal , Somatic or Divine Focus
Capabilities
The caster shares in Agamotto's knowledge of magic; They can sense the history of magical objects and feel when magic has been present in a location. Additionally, the caster also become aware of the presence of magical objects.
Schools
Enchantment
Cleric
Agamotto
Druid
Ranger
Shaman
Sorcerer
References
TBD
Ad blocker interference detected!
Wikia is a free-to-use site that makes money from advertising. We have a modified experience for viewers using ad blockers

Wikia is not accessible if you've made further modifications. Remove the custom ad blocker rule(s) and the page will load as expected.