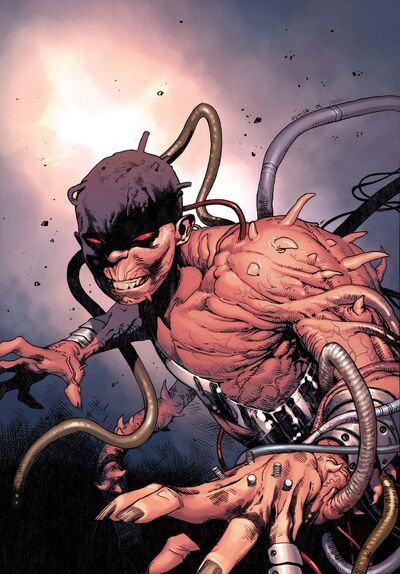 The power to control all organic substances.
| Organic Manipulation | |
| --- | --- |
| Variable | - |
Capabilities
The user can control everything and anything organic, both organisms and organic matter. They can create, manipulate, shape, transform, heal and/or destroy everything that lives, has lived or comes from either of the above.
Applications
Biological Absorption
Biological Explosion
Body Modification
Cellular Disintegration
Death Inducement
Decomposition Manipulation
Evolution Manipulation
Health Manipulation
Life Creation
Malleable Anatomy
Organic Attacks
Organic Constructs
Organic Entity Creation
Organic Generation
Rot Inducement
Shapeshifting
Transmogrification
Techniques
Organic Mimicry
Variations
Biological Manipulation
Body Manipulation
Carbon Manipulation
Coal Manipulation
Disease Manipulation
Food Manipulation
Ink Manipulation
Oil Manipulation
Plant Manipulation
Slime Manipulation
Wax Manipulation
Associations
Bio-Energy Manipulation
Death-Force Manipulation
Life and Death Manipulation
Life-Force Manipulation
Life Mastery
Samsara Manipulation
Limitations
This power has extreme potential for misuse.
May need extensive training to learn to use the true potential of this power.
References
Superpower Wiki Organic Manipulation Article- http://powerlisting.wikia.com/wiki/Organic_Manipulation
Ad blocker interference detected!
Wikia is a free-to-use site that makes money from advertising. We have a modified experience for viewers using ad blockers

Wikia is not accessible if you've made further modifications. Remove the custom ad blocker rule(s) and the page will load as expected.