With an attack followed by a violent shove, your enemy flies backward. As it flails for balance, it loses its footing and stumbles into the creatures around it.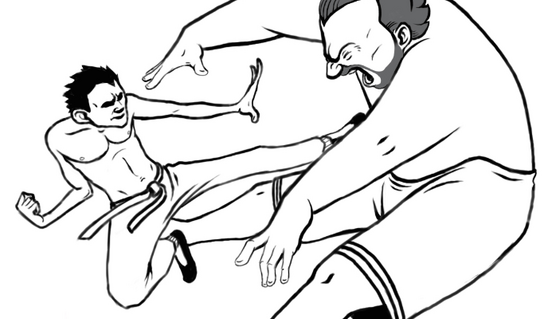 | | |
| --- | --- |
| | Strength Based |
| Knockback | Linked |
| | Slowed/Staggered/Prone |
| Area Effect | Cone |
| Instant Recovery | |
Execution
Execution Time Standard Action
You make a forceful lunging attack that sends your opponent stumbling backwards.
Capabilities
The target and each enemy adjacent and along the target's path are slowed until the end of your next turn.
Strength based Knockback Damage Linked to Cone Area Affliction Slowed to Staggered to Prone with Instant Recovery
Schools
References
TBD
Ad blocker interference detected!
Wikia is a free-to-use site that makes money from advertising. We have a modified experience for viewers using ad blockers

Wikia is not accessible if you've made further modifications. Remove the custom ad blocker rule(s) and the page will load as expected.