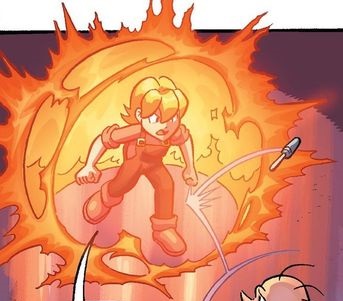 A fiery shield surrounds the caster.
| | |
| --- | --- |
| Protection | Impervious |
| Sustained | Limited to Flammable |
Casting
Casting Time Standard Action
Components Verbal Somatic
Capabilities
The caster emits a searing barrier of heat that burns incoming attacks; The heat also impedes attackers from following through with their attacks.
Schools
Abjuration
Sorcerer
References
TBD
Ad blocker interference detected!
Wikia is a free-to-use site that makes money from advertising. We have a modified experience for viewers using ad blockers

Wikia is not accessible if you've made further modifications. Remove the custom ad blocker rule(s) and the page will load as expected.