Levitate allows you to move yourself, Someone else or an object up or down as you wish.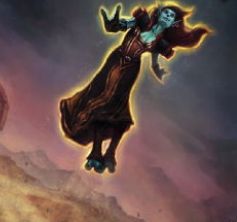 Levitate allows you to move yourself, another creature, or an object up and down as you wish. A creature must be willing to be levitated, and an object must be unattended or possessed by a willing creature. You can mentally direct the recipient to move up or down as much as 20 feet each round; doing so is a move action. You cannot move the recipient horizontally, but the recipient could clamber along the face of a cliff, for example, or push against a ceiling to move laterally (generally at half its base land speed).
A levitating creature that attacks with a melee or ranged weapon finds itself increasingly unstable; the first attack has a -1 penalty on attack rolls, the second -2, and so on, to a maximum penalty of -5. A full round spent stabilizing allows the creature to begin again at -1.
Casting
Casting Time 1 Standard Action
Components Varies by School
Capabilities
Limited Direction Move Object
Schools
Transmutation
Alchemist
Magus
Paladin
Blackguard
Sorcerer
Summoner
Witch
Wizard
References
D20 Pathfinder SRD Levitate Article- http://www.d20pfsrd.com/magic/all-spells/l/levitate
D&D Wiki Levitate Article- http://www.dandwiki.com/wiki/SRD:Levitate
Ad blocker interference detected!
Wikia is a free-to-use site that makes money from advertising. We have a modified experience for viewers using ad blockers

Wikia is not accessible if you've made further modifications. Remove the custom ad blocker rule(s) and the page will load as expected.