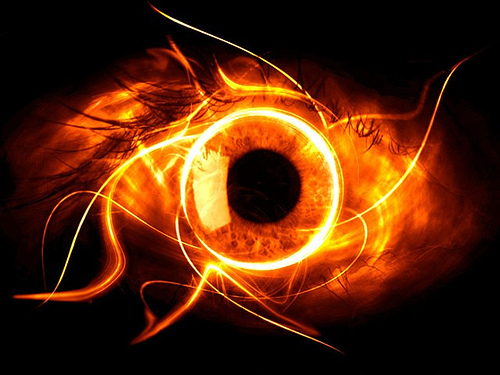 The caster sees  what has happened and what will happen by gazing into flame.
| | |
| --- | --- |
| Enhanced Senses (Precognition, Postcognition) | Flame Medium |
Casting
Casting Time 1 Standard Action
Components Material, Verbal, and Somatic
Capabilities
The caster gazes into a flame and asks a question; the flickering light knits together an an answer in flaming pantomime . The distance and number of vision sources depends on the caster's skills.
Schools
Divination
Cleric
Fire Magic
Sorcerer
Fire Magic
Wizard
Fire Magic
References
TBD
Ad blocker interference detected!
Wikia is a free-to-use site that makes money from advertising. We have a modified experience for viewers using ad blockers

Wikia is not accessible if you've made further modifications. Remove the custom ad blocker rule(s) and the page will load as expected.