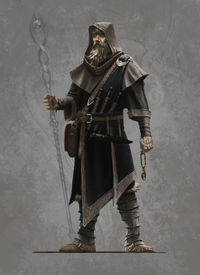 Layers of tunics, Sashes, and Cloaks, worn to accommodate scholar and Clerical emissaries on mission.
The layers of cloth offer protection from physical threats and many pockets and pouches allow the bearer to store many components and tools.
2 Equipment Points
References
TBD
Ad blocker interference detected!
Wikia is a free-to-use site that makes money from advertising. We have a modified experience for viewers using ad blockers

Wikia is not accessible if you've made further modifications. Remove the custom ad blocker rule(s) and the page will load as expected.