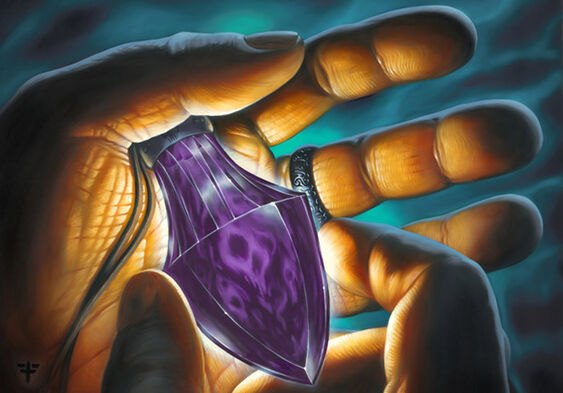 A relic is filled with silver nitrate, magically inert in itself, but able to absorbs magic energies directed towards its wielder, allowing them to redirect it in a blast of magic energy.
| St. Elvis' Vial | |
| --- | --- |
| Absorption | 7 |
| Limited to Magic | Linked |
| Damage | Ranged |
| Triggered | |
14 Points
References
Writeups Grimjack Article- http://www.writeups.org/fiche.php?id=4830#sthash.KQg7V8eg.dpuf
Ad blocker interference detected!
Wikia is a free-to-use site that makes money from advertising. We have a modified experience for viewers using ad blockers

Wikia is not accessible if you've made further modifications. Remove the custom ad blocker rule(s) and the page will load as expected.